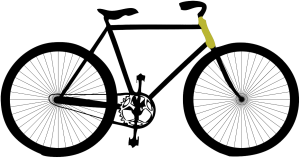 Its role is crucial because it is the part of the chassis that fits fork and steering. That is why the tube is thicker than the other components.
THE CONICAL HEAD TUBES
A more recent solution involves wider tubes at the base. The lower part undergoes greater pressure from the fork, and then enlarge the diameter (and make the conical tube) better distributes the stress and makes the steering more robust and easier to handle bicycle.
Sources:
http://www.cyclinside.it/web/category/componenti/
http://www.albanesi.it/corsa/ciclismo.htm